Cantiague Park Ice Rink
&nbsp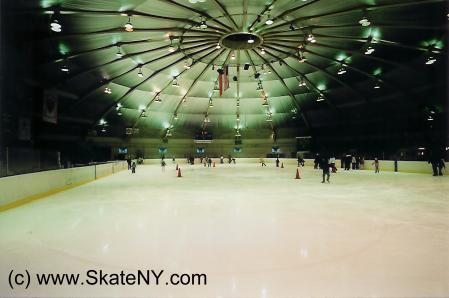 &nbsp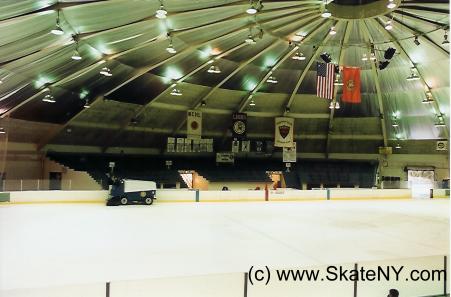 &nbsp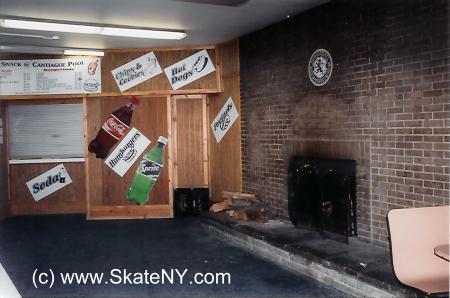 Click on photo for a larger image.

Hicksville, West John Street east of Rock Road
516 571 7056

Indoors - Located in Hicksville, Long Island on West John Street, about one mile west of the Broadway Mall. Travelling west on West John Street, the park is on the right and the rink is at the far end of the park. Cantiague Park is over 100 acres large and contains a pool, tennis courts, basketball courts, golfing facilities and, our point of interest, a hockey sized ice rink.

The entrance to the rink is shared with the pool; on the left is the rink and on the right is the pool. In the lobby you can purchase the Nassau County Leisure Passport (7 days a week, 10am - 4pm) that is required to get the resident rate. The passport is good for three years. Without the passport the admission cost is much higher.

The ice quality was excellent as the session was interrupted in the middle for a quick resurfacing. The staff was friendly and attentive; as such this created a nice skating environment. The rink is surrounded by bleachers for the spectators of the local hockey teams.

One area of disappointment was the condition of the facilities. For being one of Nassau County's flagship parks the rink was in desperate need of maintenance. There were over 100 coin-operated lockers there but not one was in working order. Walls were rust stained from roof leaks and windows were spray painted to keep the sun out. The glass around the rink was marred with hockey puck marks.

There is a snack bar with a fireplace, skate rental booth, and changing area. They play pop music from a local radio station. Parking is free and plentiful.
-- written Mar 2006 (based on visit in Feb 2006)

Regular schedule varies.

See a short video of skating at Cantiague Park in MPEG (approx. 3.0MB) format.

Last updated Feb 19, 2007.

---
Copyright © 1998-2011 SkateNY, unless otherwise indicated. All rights reserved. The information contained on this site may not be published, broadcast, rewritten or redistributed without the prior written consent of SkateNY.
SkateNY home