City Ice Pavilion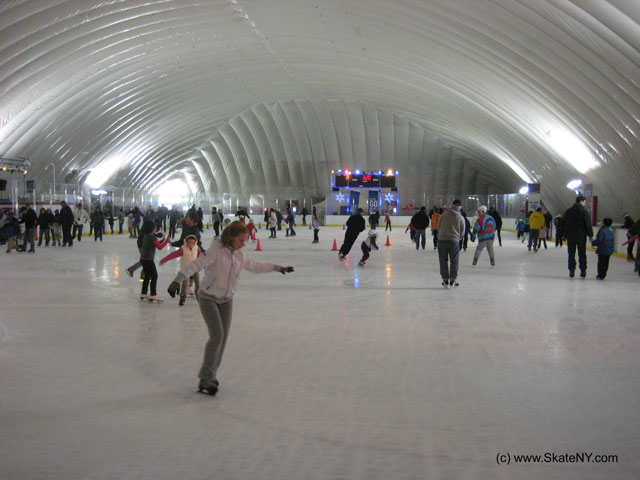 &nbsp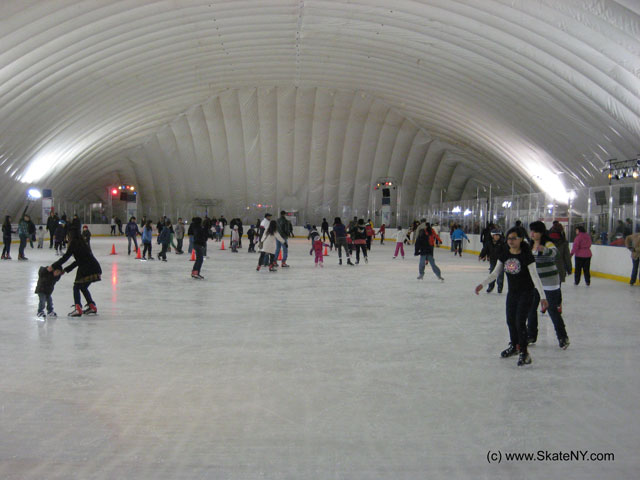 &nbsp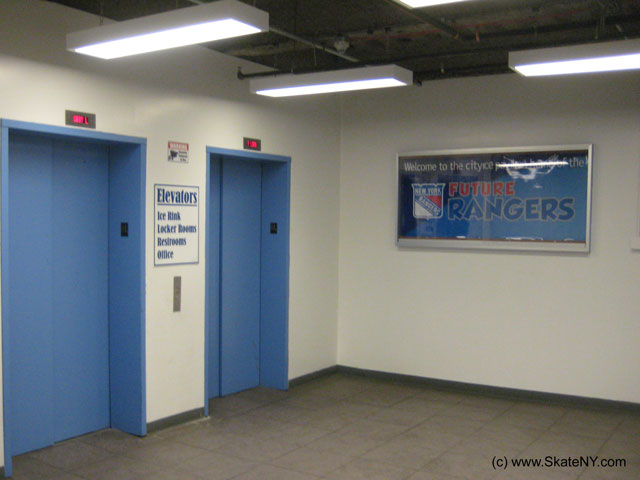 &nbsp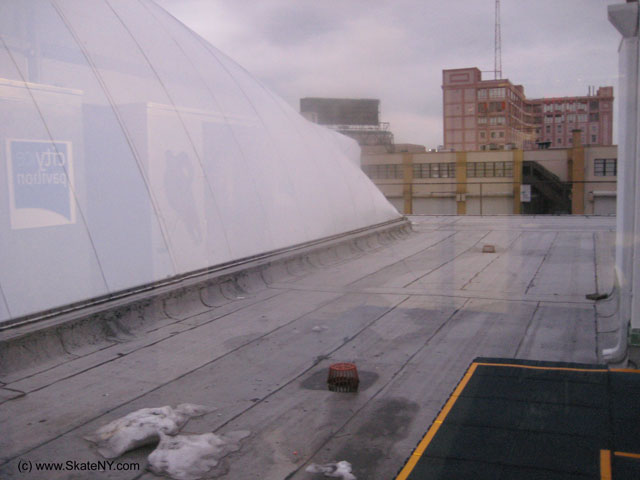 &nbsp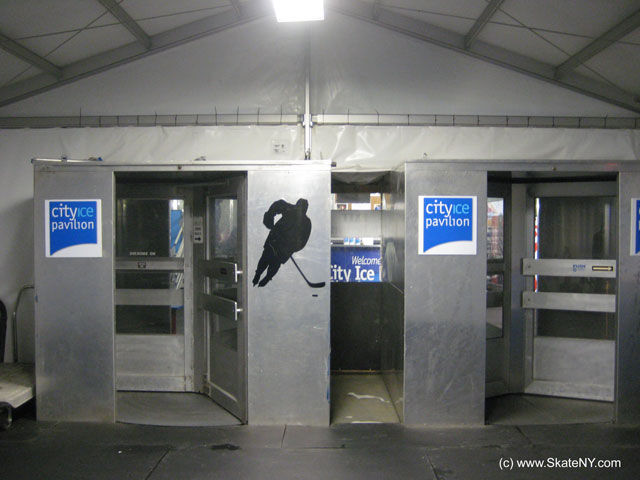 &nbsp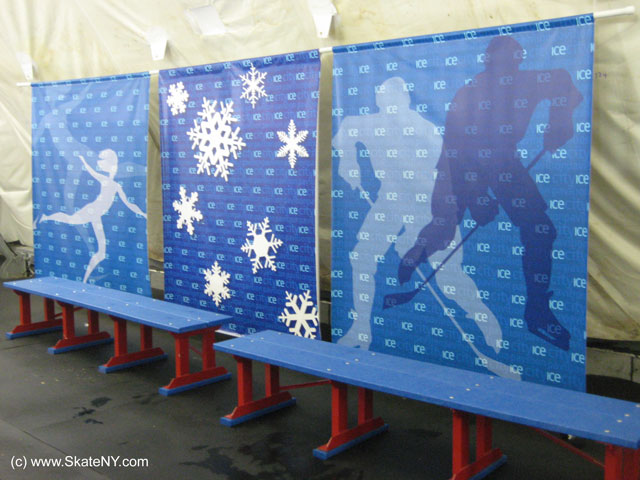 &nbsp
&nbsp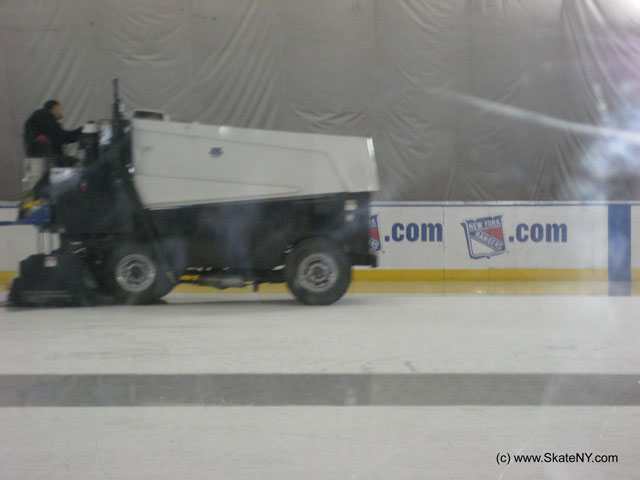 Click on photo for a larger image.
47-32 32 Place, LIC, NY 11101.
718 505 6230
Indoors, open year-round - Located in Long Island City in Queens - a stone's throw from Manhattan on the route between the Queensboro Bridge and LIE (via Van Dam Street). The facility is accessible via public transportation or if you prefer to drive there is free street parking after 6PM.
You know you are at a New York City rink when you take an elevator up to the ice. In the case of City Ice you take the elevator to a tennis bubble on the 2nd floor roof of the building. As the soft shell of the bubble is supported by the air pressure within, the facility has revolving doors at the entrance. Beyond the doors you will see the cashier, skate rental, skating school, and the rink. Around the perimeter of the rink are colorful party lights and several sets of bleachers for spectators. To the far left of the entrance is a café along with two tents for "private parties."
Our New Year's Day 2010 visit to the rink found the ice busy with skaters of all ages and skill levels. The crowd was controlled but not uncomfortably, and the staff were friendly and attentive but not overbearing.
The ice was smooth and well maintained. Resurfacing was done about once every two hours. The scoreboard counted down the last half hour before every resurfacing.
The smell of pizza and sound of music filled the air as skaters whisked past the skating lessons in the middle of the rink. The party lights coupled with K.C. and the Sunshine band's "Celebration" gave this a roller rink feel. We had a great skate.
There are vending machines near the snack bar and coin lockers behind the bleachers. All skaters must wear a wristband that can be purchased from the cashier. Soft boot figure skates are available for rental.
Find out more on the rink's website.
Last updated Jan 12, 2010.

---
Copyright © 1998-2011 SkateNY, unless otherwise indicated. All rights reserved. The information contained on this site may not be published, broadcast, rewritten or redistributed without the prior written consent of SkateNY.
SkateNY home