Dix Hills Ice Rink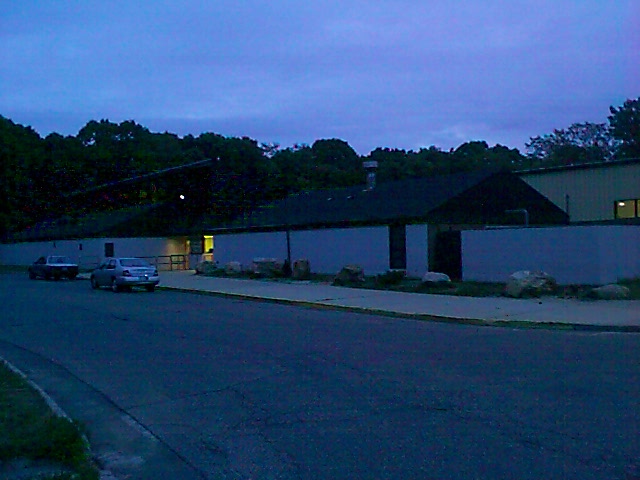 &nbsp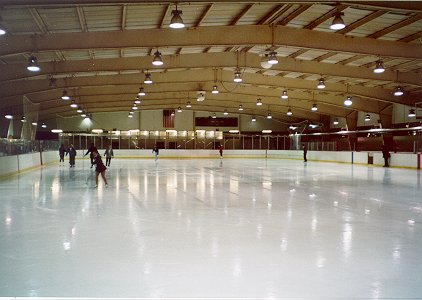 &nbsp
&nbsp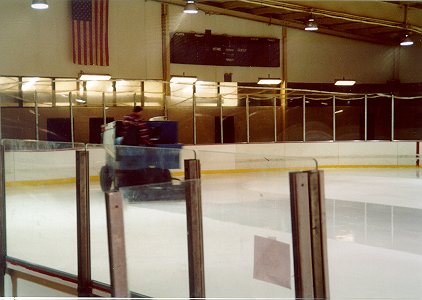 Click on photo for a larger image.
Open.
631 462-5883
Indoors - Located in Dix Hills, Long Island. Typical full sized rink. Quite cold but can be refreshing on warm springtime days. The inside of the building is similar to that of a ski lodge with sloped ceilings and a rustic wooden look. There is a food service and vending machines for snacks and drinks. The skate shop stocks items ranging from laces to dresses. They also sharpen skates while you wait. No weird restrictions like at some of the other rinks. The evening sessions that we attended were manageable - not overcrowded at all. Skate rental (of both figure and hockey skates) is available. They have learn-to-skate and hockey programs. Coin lockers cost 50 cents. Parking is free.
Driving directions: Long Island Expressway to Exit 51 North. Go north on Deer Park Road (about 1 mile). Turn right on Vanderbilt Parkway (about 1 mile). The park where the rink is located is on the left side (note the sign "Park Entrance" just before the turn).
Look at the Dix Hills area map or the Dix Hills Park map from Dix Hills rink flyers. Or enter "Dix Hills Park Skating Rink" on www.switchboard.com.
-- written Apr 24, 1998 (last visit before write-up Apr 22)
-- updated Oct 26, 1999 (last visit before update Oct 20)
See a short video of skating at Dix Hills (May 16, 2001) in Quicktime (approx. 2.7MB) or MPEG (approx. 3.4MB) format. (Quicktime player available from Apple.)
See the Fall 2009 programs brochure on the town of Huntington web site for more information, including schedule and rates.
Fall Schedule:
| &nbsp | &nbsp |
| --- | --- |
| Monday | 10am-12noon, 12:15-2:15pm |
| Tuesday | 10am-12noon |
| Wednesday | 10am-12noon, 9-10pm (adults only) |
| Thursday | 10am-12noon, 3:45-5:45pm |
| Friday | 10am-12noon, 12:15-2:15pm, 3:45-5:45pm, 8:15-10:15pm (DJ night) |
| Saturday | 11:30am-1:30pm, 1:45-3:45pm |
| Sunday | 11:30am-1:30pm, 1:45-3:45pm |
Last updated Oct 19, 2009.

---
Copyright © 1998-2011 SkateNY, unless otherwise indicated. All rights reserved. The information contained on this site may not be published, broadcast, rewritten or redistributed without the prior written consent of SkateNY.
SkateNY home