RexCorp Plaza (formerly EAB Plaza)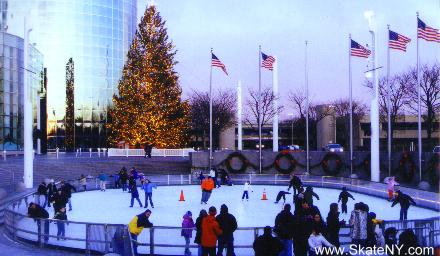 &nbsp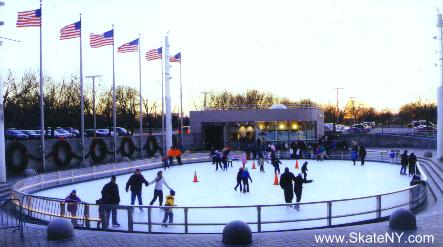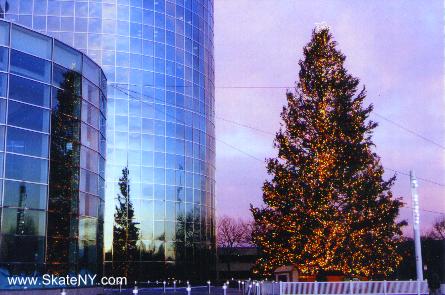 &nbsp

Click on photo for a larger image.

Long Island's Rockefeller Center
Outdoors, seasonal - located at the RexCorp Plaza (formerly EAB Plaza) in Uniondale, Long Island, across from Nassau Coliseum. Nicely decorated - bring your camera. This is a cozy, seasonal rink that seems to be at its peak while the tree is on display. On the day that we visited, it was moderately skated, with mostly family groups.

Last year's tree was an 80-foot fir illuminated with 40,000 lights. Before or after your skate, you can tour the lobby of the plaza, which has seasonal displays (and Santa before Christmas), as well as tropical plants and a waterfall all year round.

There is plenty of free parking. The plaza is accessible from the Meadowbrook Parkway - Hempstead Turnpike west exit.
-- written Dec 29, 2003 (last visit before write-up Dec 26)
-- updated Nov 29, 2005

Check the RexCorp website for more information.

Last updated Nov 25, 2007.

---
Copyright © 1998-2011 SkateNY, unless otherwise indicated. All rights reserved. The information contained on this site may not be published, broadcast, rewritten or redistributed without the prior written consent of SkateNY.
SkateNY home