Nassau Coliseum

&nbsp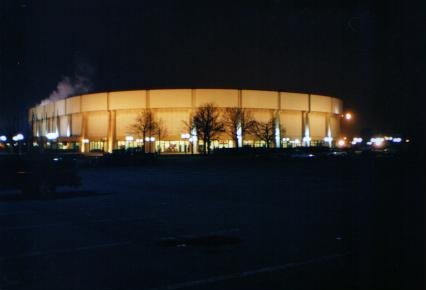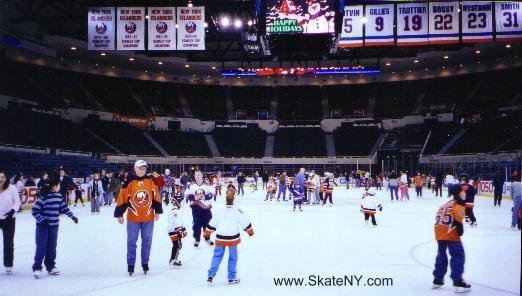 &nbsp
&nbsp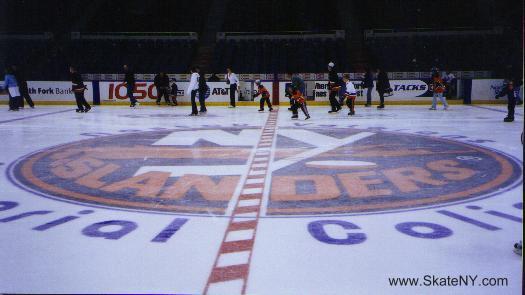 Click on photo for a larger image.

We have no information about a Winter Skate Fest for the 2006/2007 season. See the Islanders web site for more information.

Indoors - Located in Uniondale, Long Island. Islanders phone number (800) 882-ISLES. One NHL hockey rink, home rink of the New York Islanders. This isn't your typical public rink but once a year Nassau Coliseum offers a public skate, with proceeds going to charity. In 1999 it was the day after Thanksgiving. For those of you who are hockey fans and skaters it doesn't get much better than this. The day is divided up into six 45 minute sessions. Each session costs (in 1999) $4 and tickets are purchased at the box office. If you plan to skate more than one session it is best to get all your tickets together. Once in the facility you are escorted into the team locker rooms where you put your skates on. This is a no frills skate - no lockers, no rentals, no skate guards. But it is quite a feeling to walk out of the locker room, down the narrow corridors and onto the ice. You can just imagine the cheering crowds as you step into the arena and look up at the seats. The scoreboard above the ice counts down the time remaining in the session and displays live video of the skaters on the ice. Cameras and walkman seemed welcome. The ice was excellent and resurfaced between sessions. Two concession stands were open for snacks and refreshments. There was also a charity raffle with prizes like autographed sticks and hockey pucks.
-- written Dec 23, 1999 (last visit before write-up Nov 26)

See a short video of skating at Nassau Coliseum (Jan 4, 2004) in MPEG (approx. 3.9MB)

Last updated Feb 19, 2007.

---
Copyright © 1998-2011 SkateNY, unless otherwise indicated. All rights reserved. The information contained on this site may not be published, broadcast, rewritten or redistributed without the prior written consent of SkateNY.
SkateNY home