The Rink at Rockefeller Plaza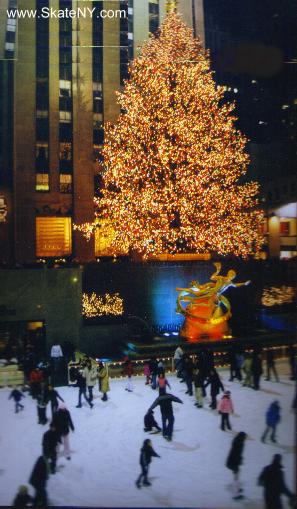 &nbsp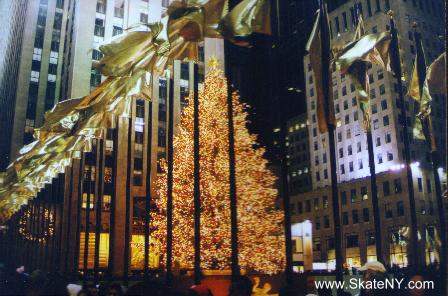 Click on photo for a larger image. Look at the
&nbsp gallery for more photos.

Open for the season.

Outdoors - located on 50th Street between 5th and 6th Avenues in Manhattan. Nicely decorated - bring your camera. The ice here is nice and the least crowded time to skate here is before November or after January 15th. Don't get us wrong, though - it is wonderful to skate here while the Christmas tree is lit - but it will be very busy here at that time. Parking is difficult anywhere near this popular tourist attraction so it's best to use public transportation to get here. There aren't any coin lockers but there is a coat check station. Skate rental is available.
-- written Nov 10, 1997 (last visit before write-up Nov 7)
-- updated Oct 25, 2001

See a short video of skating at Rockefeller Center (Dec 2002) in MPEG (approx. 3.3MB)

212 332-7654

See the Rink at Rockefeller Center website for schedule and rate information.

Last updated Feb 21, 2011.

---
Copyright © 1998-2011 SkateNY, unless otherwise indicated. All rights reserved. The information contained on this site may not be published, broadcast, rewritten or redistributed without the prior written consent of SkateNY.
SkateNY home