SportsPlus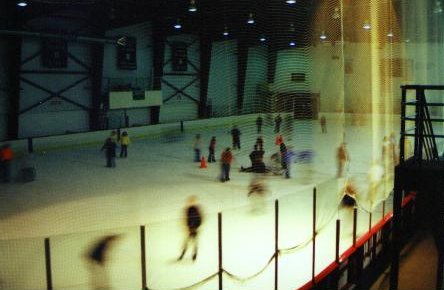 &nbsp
&nbsp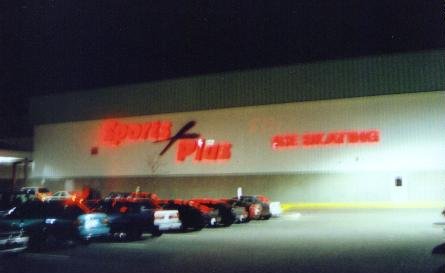 &nbsp

Click on photo for a larger image.
Closed for good as of June 30, 2007.
See the article Sports center to close after 11 years in Newsday.
631 737-5481
Indoors - Located in Lake Grove, Long Island. This is an everything under one roof entertainment facility. There is an arcade with children's rides, bowling alley, restaurant, lounge, and ice rink. The rink is a US hockey size and style rink with bleachers above for spectators. We visited the rink on a busy Saturday (DJ) night. It was very crowded but manageable - kudos to the management for solving this problem. Their solution was very simple - eliminate the coned off figure skating area in the center of the rink. They replaced it with a single row of cones down the middle - this made the skating area wider where there is usually a bottleneck. The tradeoff is that there isn't a special area for figure skaters. The other interesting aspect of this session was that the lights are on low which takes a bit of getting used to. DJ Tiny spins up a mix of popular music and they don't seem to complain about the wearing of a walkman. The ice was resurfaced in the middle of the session. You can rent hockey skates, figure skates, and helmets. There are coin lockers both inside the rink and in the changing area. You need a hand stamp to enter the rink.
-- written Dec 12, 2000 (last visit before write-up Dec 2)
-- updated Oct 25, 2001
See the Sports Plus website for more information.
Last updated July 8, 2007.

---
Copyright © 1998-2011 SkateNY, unless otherwise indicated. All rights reserved. The information contained on this site may not be published, broadcast, rewritten or redistributed without the prior written consent of SkateNY.
SkateNY home