World's Fair Ice Skating Rink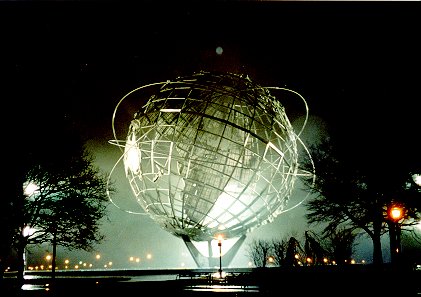 &nbsp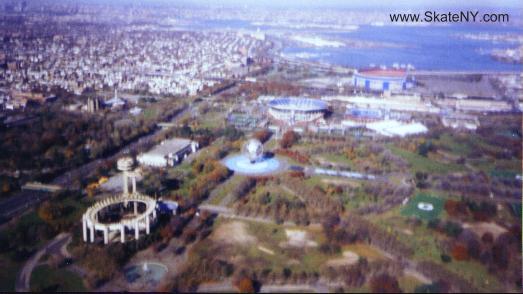 &nbsp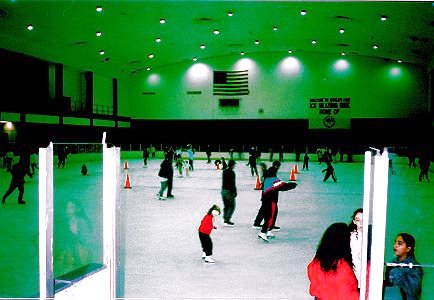 Click on photo for a larger image.
Closed for good as of April 2008.
There is/will be a new ice rink in Flushing Meadows Park.
Indoors, seasonal - Located in Flushing Meadows Park in Queens. There is a nice view of the Unisphere built for the 1964 World's Fair - bring your camera. The ice is well maintained, smooth, and medium hard. The music is OK and Walkmans are allowed. Subway - #7 train to Shea Stadium - 10 minute walk through park to rink. Drive - Grand Central Parkway to Flushing Meadows Park. Free parking is available. There is a skating school if you need lessons. Coin lockers are available and cost 50 cents. Skate rental is also available. There are vending machines for soda and snacks. Warning: Everyone must sign a waiver before being allowed to skate. Those under 18 need an adult (parent) to sign it, as well.
-- written Nov 3, 1997 (last visit before write-up Oct 15)
-- updated Oct 25, 2001
See the City of New York/Parks & Recreation web site for more information.
Last updated Sept 21, 2008.

---
Copyright © 1998-2011 SkateNY, unless otherwise indicated. All rights reserved. The information contained on this site may not be published, broadcast, rewritten or redistributed without the prior written consent of SkateNY.
SkateNY home